International Standards
Sesame Seeds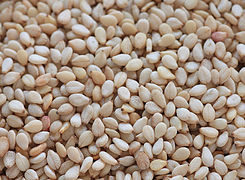 White Sesame
White Sesame processed by Shirosawa Company is exported to Japan as "edible Sesame".
Assisting small farmers and local producers with a dedicated experienced team to achieve high quality international standards crops.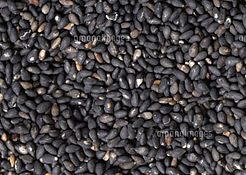 Black Sesame
Black Sesame is produced in Itapua region, located in Southern Paraguay. In the world, Black Sesame producing countries are very limited, and as one of them, the production is expected to grow in the future.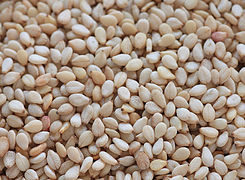 Machine - harvest Sesame
Machine-Harvest Sesame is produced in the Chaco region, in Western Paraguay. It is produced by large-scale farmers in the 50 hectare class and is traded mainly in international markets other than Japan (China, Turkey, Vietnam, Mexico etc.) as sesame for oil extraction.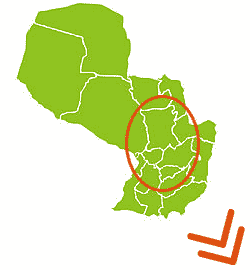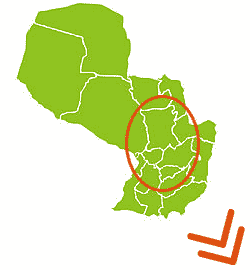 Limpio
Headquarter & Processing Plant
Main Collecting Center

Asuncion
Asuncion Office

1. Horqueta
Production of Sesame & collection center

2. Santa Rosa del Aguaray
Production of Sesame & collection center

3. Barrio San Pedro
Production of Sesame & collection center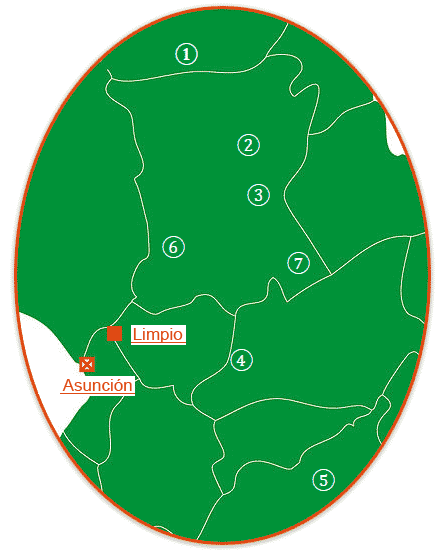 4. Coronel Oviedo
Production of Sesame & collection center

5. San Juan Nepomuceno
Production of Sesame & collection center

6. General Aquino
Production of Sesame & collection center

7. Laguna Pakova
Production of Sesame & collection center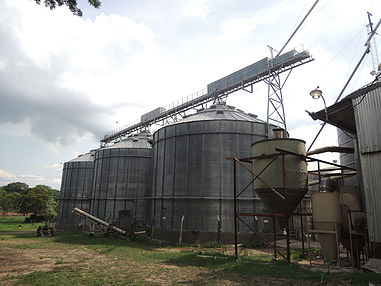 Main Collection and Processing Plant (Head Office in Limpio)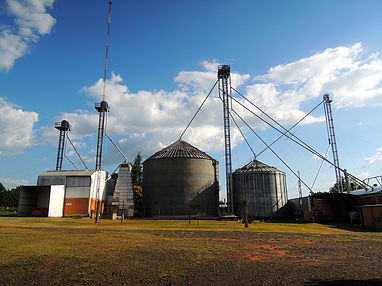 Collection Center in Barrio San Pedro
Shirosawa Company exports sesame to 17 countries around the world

1993
Started sesame export mainly to Japan. In recent years, the company also exported white & black sesame, organic sesame, machine-harvested sesame to Japan, Korea, Taiwan, China, Mexico, Argentina, Uruguay, Turkey, USA, Dominic Republic, Netherlands, Israel, Germany, Poland, Vietnam, Brazil, Greece.

2016
Total export volume of sesame seeds reaches 500,000 tons and about 600 million dollars in sales.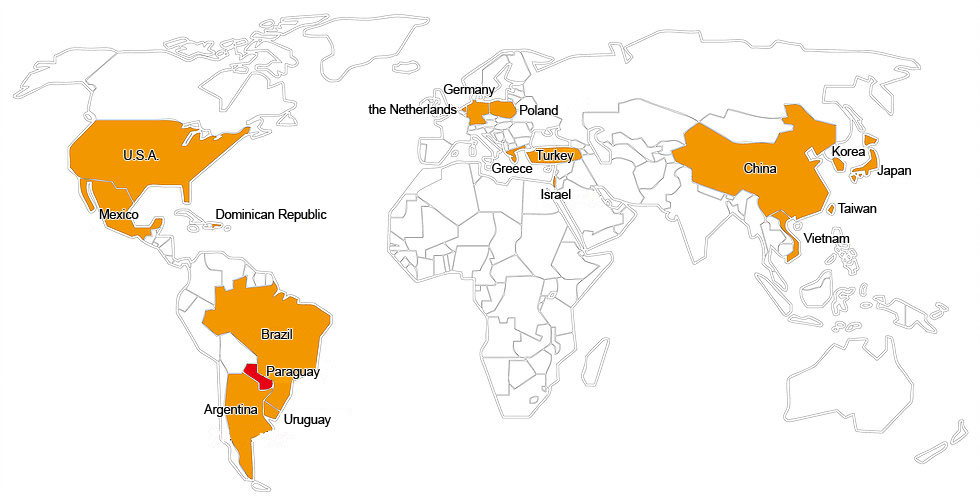 Our products
Processed Crops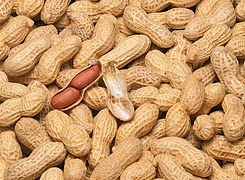 Peanuts
Mainly exporting peanuts produced in Argentina, Brazil, USA and Paraguay to Japan.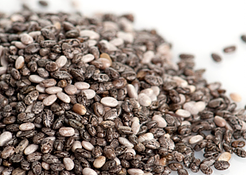 Chia Seed
Chia seeds are famous for their health benefits and very popular in the world. It is cultivated in Paraguay. Currently exporting organic and traditional chia seeds to Japan, Slovakia, Sweden, United States, Taiwan and others.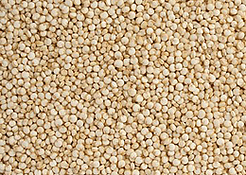 Quinoa
It is widely popular among ordinary people as quinoa soup in Peru and Bolivia, as it is well known in Japan and is being consumed as health food. Shirosawa Company works with organic quinoa from Peru.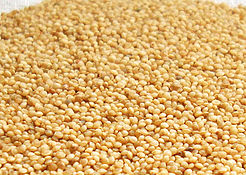 Organic Amaranth
It is becoming increasingly famous in Japan as a future super food, and in general it is used for cooked rice or put in soup, but it is also used for creative dishes mixed with sweets and bread We are. In Shirosawa we handle organic amaranth from Peru.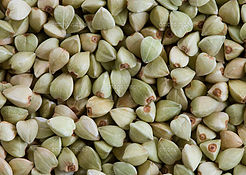 Buckwheat
It is mainly produced for the national market and for some of the neighboring countries. Largely produced by nikkei farmers in the Iguazu area, Alto Parana, Paraguay.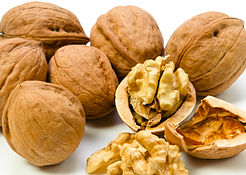 Organic Walnut
At Shirosawa Company, we handle organic walnuts produced in the field near Santiago, Chile.
Chile is active in the production of nuts and walnuts are also familiar products for the Japanese market.
Black Bean
It is a familiar ingredient used in Brazilian traditional dish "
Feijoada
". At Shirosawa Company, we handle black beans from Paraguay.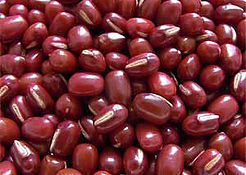 Red Bean
It is one of the most popular beans in Paraguay and is used in salads and soups. At Shirosawa Company, we handle red beans from Paraguay.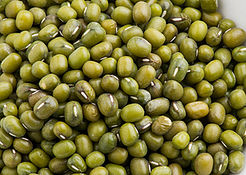 Mung Bean
It is mainly exported to the Asian market.
Shirosawa Company handles machine harvested mung beans produced in the Chaco region of Paraguay.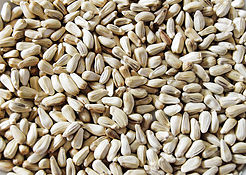 Safflower Seed
It is a seed of "Safflower" plant of the Asteraceae family, and it is used as raw material for safflower oil.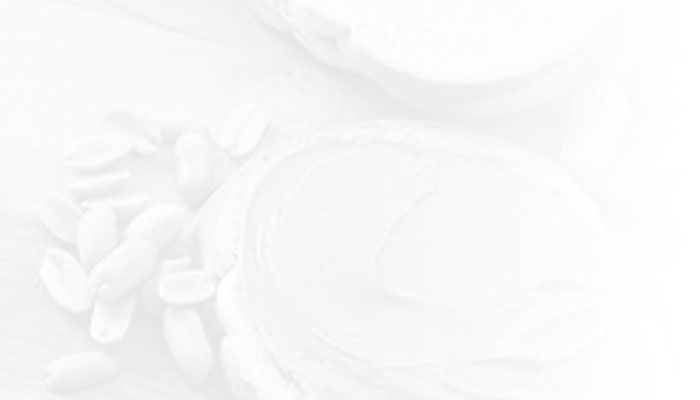 Our Brands
Manufacturing and Branding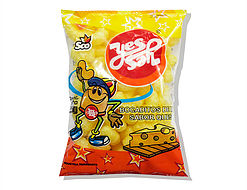 YES YES
Corn puff
It is a snack confectionery made from corn meal & baked.
It has been loved by the people of Paraguay for many years since debuting in 1988.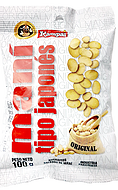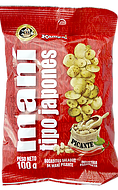 KAMPAI
Peanut confectionery
It is a peanut sweet that was born with reference to snacks of Japanese snacks.
As a Paraguayan tongue and beer match, with a little dark eyes, a spicy spicy taste is a popular secret.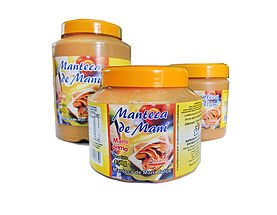 PRIMO
Peanut Butter
Shirosawa Company's peanut butter is characterized by a thick, creamy flavor. It has been loved by many people for many years.
Other Businesses
Business Opportunity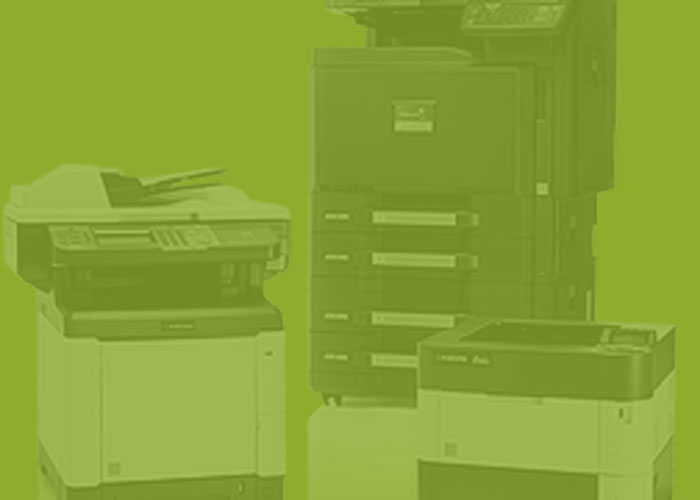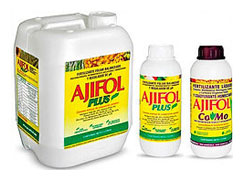 AJIFOL
Shirosawa Company also carries out agency business of fertilizer called AJIFOL. AJIFOL is made from a fermented liquid of umami seasoning and is a type of "foliar spray" which is sprayed on growing leaves. The amount of pesticide decreases, and the growth of crops is activated.
Visit our web site at
ajifol.shirosawa.com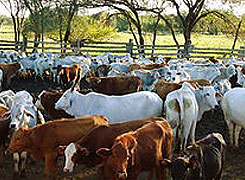 CATTLE
Shirosawa Company has a vast land of 40 thousand hectares where it has cattle ranch with animal husbandry. Cows grow comfortably, grazing and walking around freely. A stress-free cattle provide better and healthier quality meat.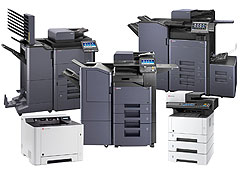 KYOCERA
Shirosawa Company is a distributor and representative of KYOCERA Document Solutions in Paraguay. Kyocera offers a full range of after-sales service in Japan & customer satisfaction is at the top of the industry.
Visit our web site at
kyocera.shirosawa.com